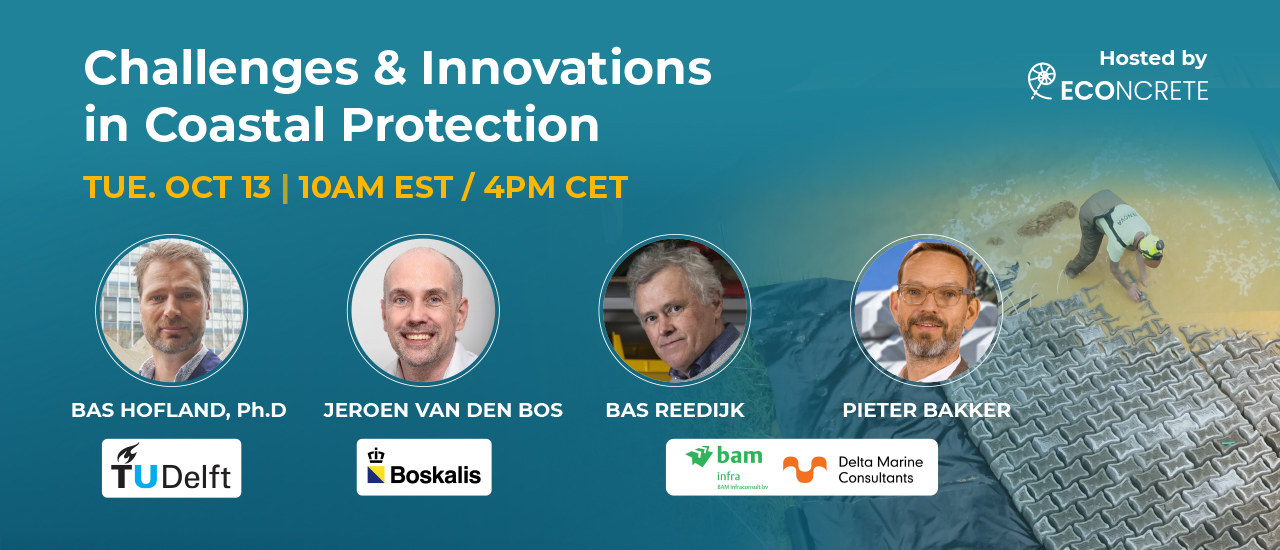 In this webinar, a panel of experts in applied coastal engineering will explore challenges and solutions in coastal protection structures by discussing innovation, materials, modeling and design solutions. Hear their insights and lessons learned from completing successful studies, innovation, designs, and construction of coastal defense projects having faced common challenges in marine construction worldwide.
Learn from Bas Hofland (PhD. Prof., TU Delft) about novel measurement techniques in evaluating coastal structures.
Hear from Bas Reedijk (Head of Engineering, DMC-BAM Infraconsult) and Pieter Bakker (Xbloc Global Manager, DMC-BAM Infraconsult) as they discuss innovative best practices for placement of interlocking coastal armour units.
Understand how computational fluid dynamics (CFD) can be integrated into breakwater design with Jeroen van den Bos (Senior Coastal Engineer, Boskalis).
Don't miss the opportunity to learn from industry experts in this informative webinar!