Here you will find useful information on all things related to ecological concrete, marine
construction, and marine biodiversity. Keep reading to find recordings of technical webinars
hosted by ECOncrete, our published peer-reviewed articles, and research and development.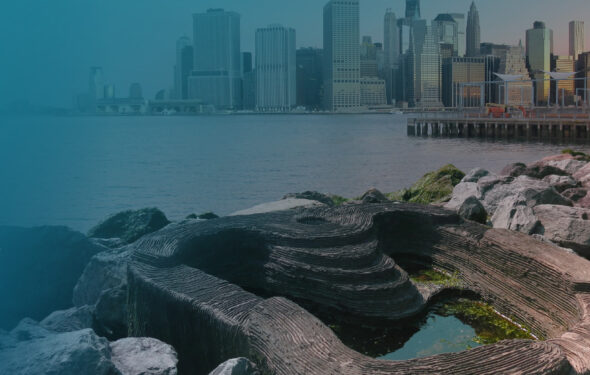 May 18, 2023
ECOncrete Technical Workshop June 2023: Nature-Based Design Principles
Join us for the 2023 ECOncrete Technical Workshop, where we will explore the latest innovations in sustainable concrete solutions for urban ...
Hear from us
We offer sessions with our experts for teams in all aspects of the
marine infrastructure space. We share the problems inherent in
traditional marine construction and present solutions that benefit
any project and the local marine environment.
Schedule a session to learn more about our
responsible marine construction solutions
Webinars On Demand
Watch any of our past webinars with industry experts discussing the topics we care most about: marine construction,
coastal engineering, nature based design, offshore development, marine biodiversity, and more.
Papers - Studies & Peer-Reviewed Articles
Access our publications on the harmful ecological impacts of standard concrete and evaluations of our bio-enhancing
technology on natural environments and structural performance.
Key Research Findings
Click on each graphic for select results from our research and summaries of the studies they come from.
Research & Development
Explore ongoing projects with partners all over the world as we continue to find novel techniques to ecologically
enhance marine construction, transforming how onshore and offshore infrastructure look and function.
Videos
Watch to learn more about the company and particular projects.
Frequently Asked Questions
How does biology affect hydrodynamic stability? Do you have data?
A rough defensive layer of marine life like oysters and tubeworms encrusts ECOncrete, helping to dissipate wave energy, buffer hydrodynamic forces, and adding stabilizing weight. For data on a specific solution, send us a message.
Why wouldn't I get the same ecological value by building with rock?
Bluestone or quarry rock have dense and homogeneous surfaces—leading to less life, more invasive species, and lower biodiversity. ECOncrete mimics natural coastal features, offering native habitat, shelter, and breeding spaces.
Are there cost savings when using ECOncrete?
Living infrastructure lowers environmental mitigation penalties by providing habitat, carbon storage, greater biodiversity, and protection of native species. In one U.S. project, mitigation penalties were reduced by approximately 80%, or about $15 million.
Is ECOncrete reinforced?
Units using ECOncrete's technologies can be either steel or fiber reinforced depending on project requirements. ECOncrete's admixture has been proven to reduce chloride penetration, serving to protect steel reinforcement members.