On April 20, 2023, a panel of European industry experts, hosted by ECOncrete's Ido Sella, discussed the impact of offshore wind on the marine environment. The recording of the full webinar is now available below and on our ECOncrete Youtube channel.
Watch the webinar now to gain insights on management of environmental risks (benthic habitats and species, pelagic fauna, etc), design of mitigation measures, long time monitoring, and regulatory challenges:

Click here to watch on Youtube >≫
Webinar panelists
Remment ter Hofstede
Remment is a Marine Ecologist at Van Oord – Windenergy. With 20 years' proven experience and an impressive track record in constructing offshore wind projects, Van Oord is leading the way in the transition towards renewable energy, changing the offshore environment, and dealing with the opportunities and risks in relation with new offshore wind development projects and associated evolving requirements.
Katarina Halldén
Katarina, Environmental Lawyer and Head of Business Development and Environmental Protection, at Seatower , is addressing legal and regulatory challenges and ecological requirements for Offshore Wind. Seatower designs gravity foundations for offshore wind turbines and substations.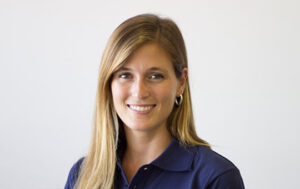 Marina Beltri Muñoz
Marina is a Biologist and Senior Marine Consultant at Tecnoambiente. She specializes  in biodiversity and marine conservation and management, and will share insights and experience from her practice at Tecnoambiente.
Tecnoambiente is an environmental consultancy with its own accredited laboratory. In addition to onshore advisory services, Tecnoambiente is specialized in the marine environment and offshore projects.
---
More Webinars hosted by ECOncrete: