In April 2022, a new pier was installed in the IGY Marina, Port of Malaga. ECOncrete was selected to mitigate the pier's ecological impact, and the technology was seamlessly integrated by the local contractor in standard concrete casting procedure. ECOncrete's unique nature-based design and concrete admix benefits biodiversity and improves the durability of marine structures.
9 months post-installation, biodiversity has started developing at speed, local species are seen proliferating on the top part of the structure that is using ECOncrete technology; fanworms, calcerous sponges, snakelocks anemones and brown algae have already been identified* by our biologists so far.
Besides the direct and indirect benefits of biodiversity developing, research shows ECOncrete improves carbon sequestration, due to the growth of calcifying organisms capturing CO2. At the same time, the balanced ecosystem developing on the concrete surface creates a protective layer, extending the useful life of the infrastructure.
"We believe that it is possible to reconnect with our coast and build our ports and marine infrastructure in a more responsible way", says Ido Sella, CEO founder of ECOncrete. "We provide a solution in which the environment and the infrastructures themselves win."
This is one of many projects in Spain where ECOncrete Technology is applied to provide an ecological uplift of marine infrastructures –  in the ports of Malaga, Vigo and Cala Rajada (the first time, in Spain, in which the bidding document for a work in a marine infrastructure required compensatory measures such as the use of ecological concrete) and in the protection of the submarine cable between Lanzarote and Fuerteventura.
* (sabella sp, leuconia sp., anemonia viridis, dictyota dichotoma)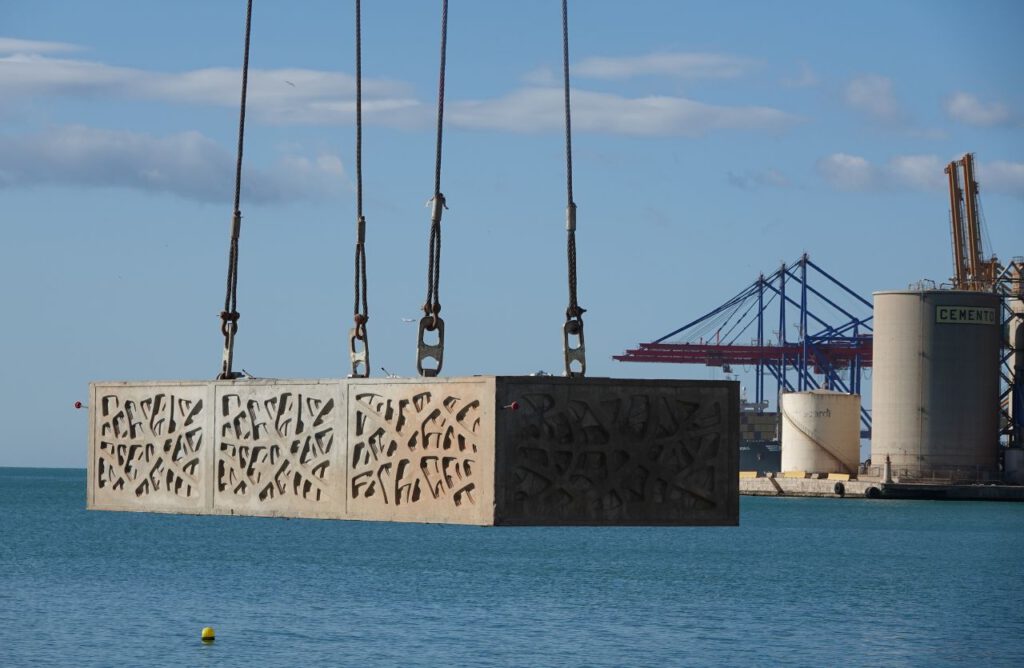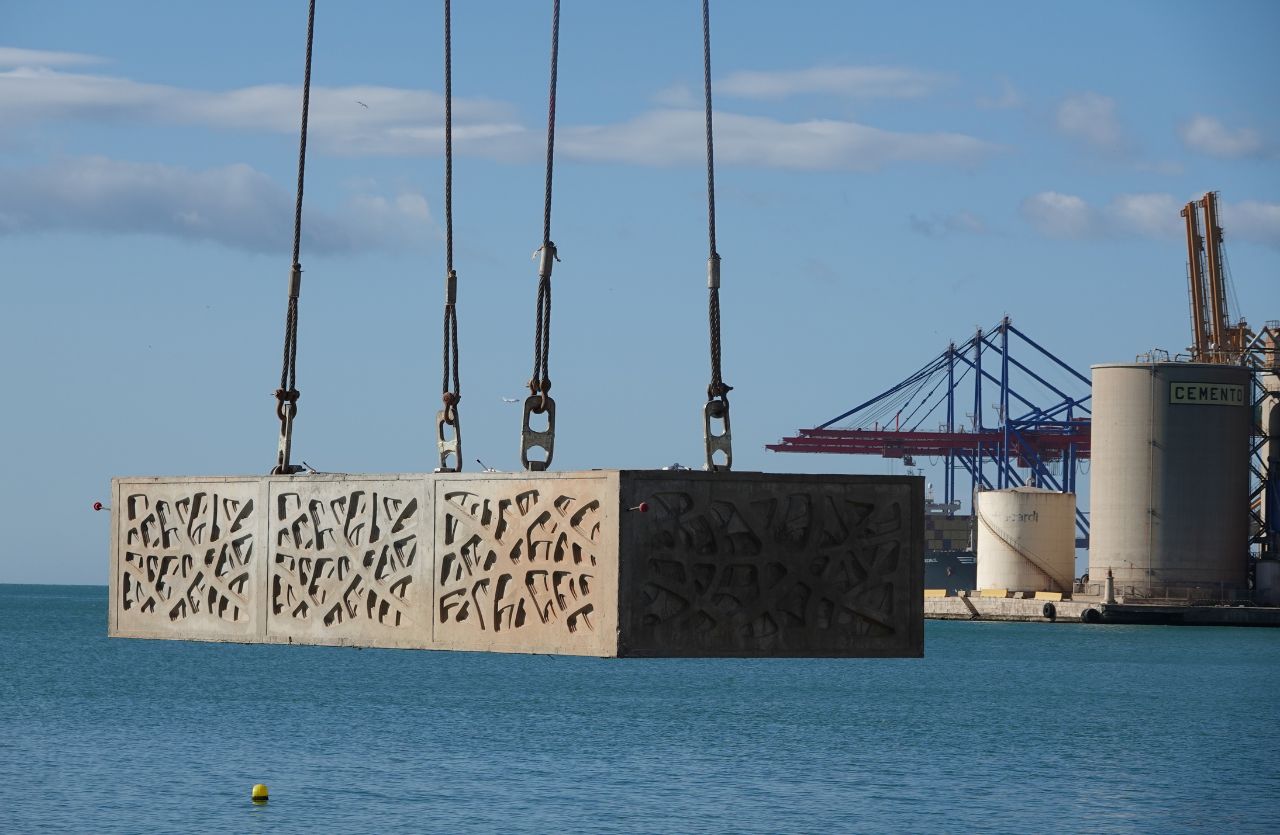 Project Details: IGY Malaga Marina Pier